The Bipartisan Infrastructure Deal and expectations for possible tax increases served as a catalyst for a strong month in the municipal bond market. Treasury yields are rising heading into 2022 and the Federal Reserve Board reaffirmed their target rate range of 0.0 to 0.25 percent. Consensus estimates expect rates to reach upwards of 0.9 percent by Q1 2023. Subsequently, bolstered demand from improving market conditions and supply from unprecedented infrastructure spending is expected to characterize the market heading into 2022.
Our Municipal Market Update is data-driven, one page sheet that is intended to give you an overview of key interest rates – floating as well as the credit spreads of key local and state entities with data as of December 31, 2021. It is written for those making credit and investment related decisions for municipalities and non-profit institutions. If you have additional questions or would like to learn more about our municipal advisory and investment banking services, visit our Municipal Advisory page and contact Michael Stone, CFA.
US Treasury Yield Curve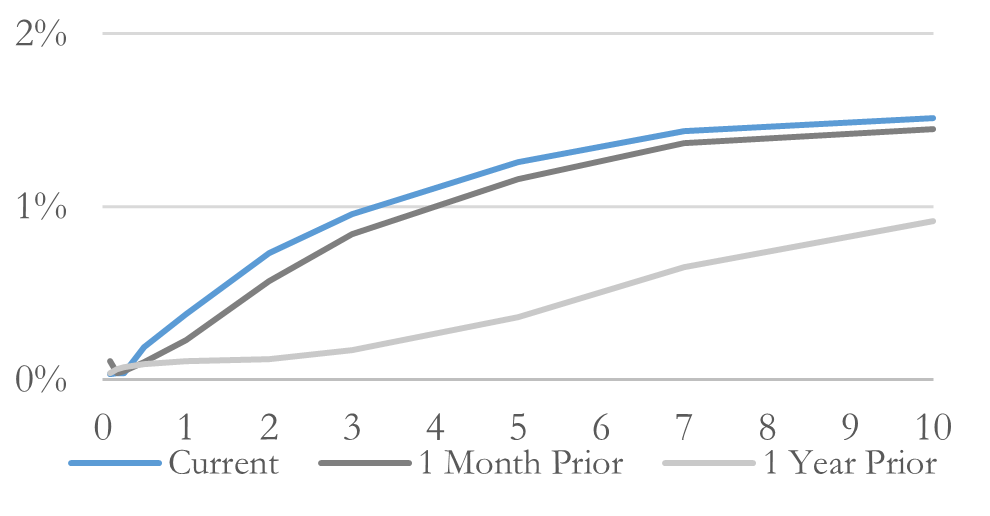 Click here to access our Municipal Market Update.