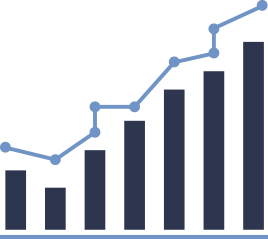 We offer a full range of advisory services for stakeholders of companies in special situations, including cases of significant financial distress, corporate restructurings, or bankruptcy-related proceedings. Our professionals are experienced in advising businesses, secured lenders, investors and committees when a company is experiencing extraordinary operational or financial challenges.
In cases of severe financial distress, it is important to quickly assess and understand the problems and potential solutions to maintain flexibility and maximize the opportunities to preserve enterprise value, which often occurs under difficult and contested circumstances. With a commitment to offer actionable solutions for our clients, PW&Co professionals maintain significant technical and analytical expertise, allowing them to provide credible and valuable advice on these complex matters.
We have earned a reputation for providing objective, unbiased guidance to the operating, strategic and capital needs of our clients. Through our understanding of capital structures and markets, we can raise capital from traditional and non-traditional sources to meet the unique needs of each individual client. We have experience completing divestiture and merger transactions of distressed companies, both in and out of bankruptcy proceedings.
Debtor Advisory
We routinely advise debtors in and out of formal bankruptcy and work in conjunction with all company stakeholders to develop and implement a viable restructuring plan.
Debtor advisory includes:
Advising stakeholders in turnaround situations
Evaluation of business plans and strategic alternatives
Development of short-term cash flow and liquidity projections
Assessment of capital structure and debt capacity
Creditor negotiations
Refinancing existing indebtedness
Restructuring existing equity and sourcing new capital
Distressed sale transactions
Prepackaged/prearranged chapter 11 reorganizations
Traditional chapter 11 reorganizations
Arranging debtor-in-possession and exit financing
Section 363 bankruptcy sales
Providing valuation, solvency and fairness opinions
Expert testimony
Interim executive and financial management
Creditor Advisory
Our professionals have experience advising all creditor classes in a financially distressed situation, with the common goal of protecting our client's interests and maximizing their returns.
Creditor advisory includes:
Assessment of financial reporting and budgeting results
Evaluation of financial projections and reorganization plans
Negotiations with debtors
Inter-creditor negotiations
Development of reorganization plans
Providing valuation, solvency and fairness opinions
Expert testimony
Receivership, Liquidating Trustee and Collateral Agent Appointment
Distressed Situation Insights
Forward-looking financial statements are associated with many significant financial transactions. Credible financial projections are particularly important when a business encounters financial difficulty, and frequently become a necessary condition of forbearance by a creditor, or of new or additional financing by an investor. Since the finance and accounting areas of middle market companies are usually overworked... Read More >
Related Client Stories