Porter White & Company is pleased to release its first monthly Municipal Market Update, with data as of October 31, 2016.  This data-driven, one page sheet is intended to give you an overview of key interest rates – both floating and swap-to-fixed as well as the credit spreads of key local and state entities, including the following entities:
City of Birmingham (BHM)
University of Alabama at Birmingham (UAB)
Birmingham Airport Authority (BAA)
Birmingham-Jefferson Civic Center Authority (BJCC)
Birmingham Water Works Board (BWWB)
Jefferson County Sewer System (JC)
State of Alabama (AL)
Figure 1: Local Bond Yields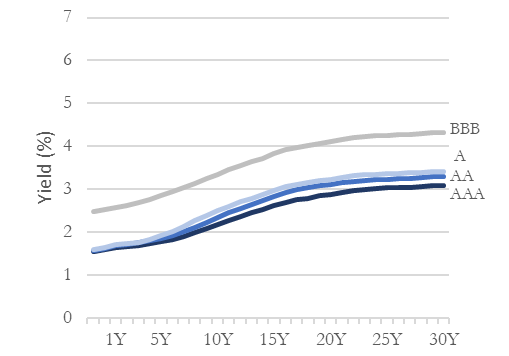 Credit Spread data based on average spread of trades during the month.
Click here to access our Municipal Market Update.
The Municipal Market Update is written for those making credit and investment related decisions for municipalities and non-profit institutions and helps answer questions such as:
What is the expected probability of a rate hike at the upcoming Federal Reserve meeting in Dec. 2016?
Which local bond issuer has the lowest spread compared to the AAA G.O. municipal yield curve?
Have interest rate swap rates increased or decreased since last month?
If you have additional questions or would like to learn more about our municipal advisory and investment banking services,visit our Municipal Advisory page and contact Michael Stone, CFA.