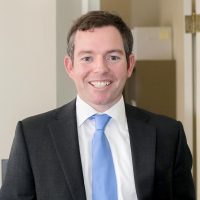 On April 29, the Birmingham Business Journal (BBJ) published its 2016 "Rising Stars of Money", which featured the "next generation of leaders in the financial sector."
In total, 18 financial professionals from across the greater Birmingham area were selected and interviewed for the piece. Among those selected was Porter White & Company's (PW&Co) Michael Stone.
Michael is an associate at PW&Co who has worked with clients in a broad range of industries including alternative energy, technology, manufacturing, business services and commodity-based metals.
In his interview with the BBJ, Michael was asked to identify the biggest opportunities facing the investment banking industry in the long term, to which he responded by saying, "With increased visualization and technology, we have the opportunity to expand our geographical reach at no cost and work on specialized middle-market projects at a national level."
Congratulations to Michael, as well as the other "Rising Stars."