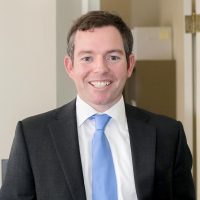 Michael Stone has been promoted to Director, Investment Banking.  Michael, who joined the firm in January 2011, is active in all investment banking activities including mergers and acquisitions, capital raising, valuation, municipal advisory, project finance, and strategic consulting.  He has significant M&A experience in industrials, manufacturing, healthcare, business services and financial services.
As a municipal advisor, Michael evaluates refinancing opportunities, negotiates credit rating upgrades, executes debt placements, analyzes outstanding debt, and provides long-term business planning and cash flow analysis.  He has significant experience with airports, convention/civic centers, arenas and stadiums, universities, and municipalities evaluating large capital projects.
Michael is a CFA Charterholder and is an Accredited Senior Appraiser (ASA) in Business Valuation with the American Society of Appraisers.
For more information on Michael Stone, click here. To connect with Michael Stone, click here.