We are pleased to present our Newsletter geared exclusively to Alabama's Community Banks.  Our goal is to provide monthly updates on Community Bank M&A, industry issues and our local economy. We hope you find it useful.
Please click the link for a 2 minute read summarizing stock price, M&A activity, economic and industry news of interest to Alabama Community Bankers. This month's Newsletter highlights the performance of our state's community banks in Q1 21. In a nutshell, another strong quarter with good growth, profits, and no credit issues. Issues include NIM compression and reduced leverage levels from rapid asset growth. Quarter over Quarter performance metrics follow: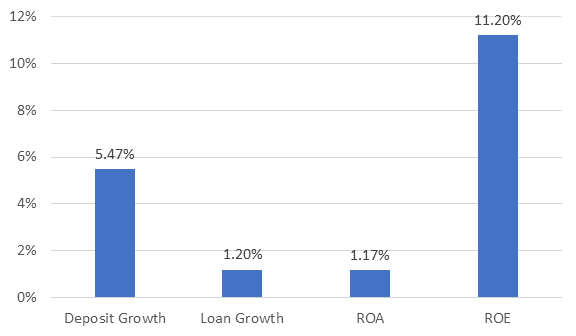 Click here for the newsletter in PDF.
Please feel free to contact me anytime with any questions/comments, and please follow us on Twitter @porterwhite_co for the latest news impacting Community Banks.
For more information on Porter White's community bank practice, please click here.