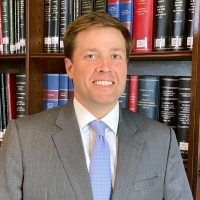 We are excited to welcome Brooks Blair to the Porter White & Company (PW&Co) team.
Brooks is a financial analyst who supports PW&Co's investment management clients with a focus on investment research. He started his career at SunTrust Bank, and, most recently, served ACA Performance Services as a principal consultant.
After joining the PW&Co team, Brooks was featured in the Birmingham Business Journal's "People on the Move" section.
If you would like to connect with Brooks, you can email him at brooks@pwco.com.