We are pleased to present our Newsletter geared exclusively to Alabama's Community Banks.  Our goal is to provide monthly updates on Community Bank M&A, industry issues and our local economy. We hope you find it useful.
Please click the link for a 2 minute read summarizing stock price, M&A activity, economic and industry news of interest to Alabama Community Bankers. A highlight of this month's newsletter are a myriad of potential regulatory initiatives. One positive regulation currently working through Congress called the Enhancing Credit Opportunities in Rural America Act. The bill would make agricultural real estate loans tax exempt (similar to loans provided by farm credit institutions), resulting in lower costs for borrowers and potentially higher profits for banks. Alabama banks under $3 billion in assets currently provide $1.1 billion in Ag loans. The following chart reflects Ag loan outstanding by bank asset size.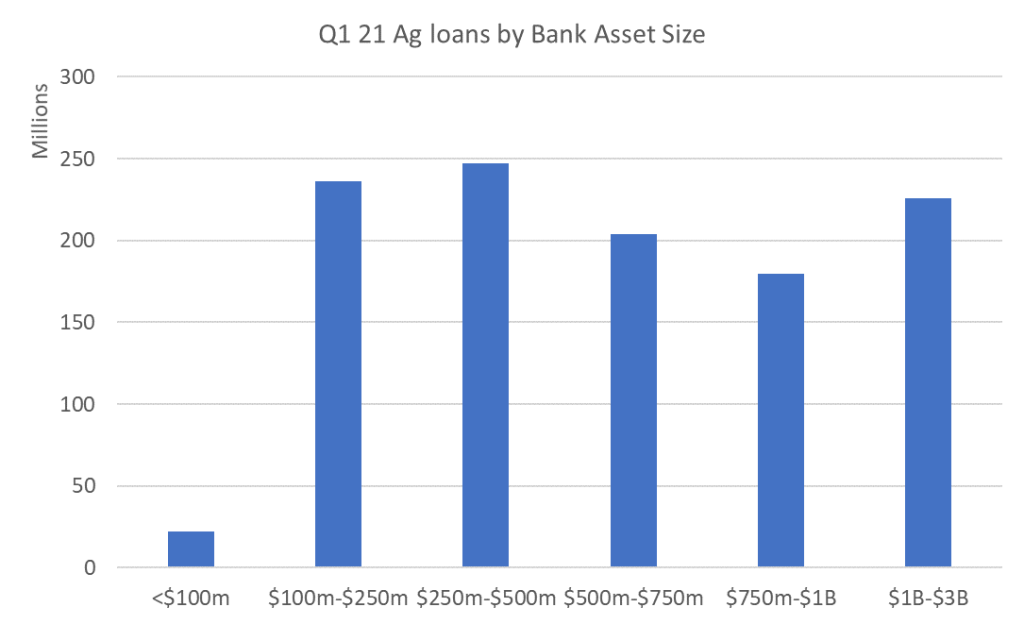 Click here for the newsletter in PDF.
Please feel free to contact me anytime with any questions/comments, and please follow us on Twitter @porterwhite_co for the latest news impacting Community Banks.
For more information on Porter White's community bank practice, please click here.