We are pleased to present our Newsletter geared exclusively to Alabama's Community Banks.  Our goal is to provide monthly updates on Community Bank M&A, industry issues and our local economy. We hope you find it useful.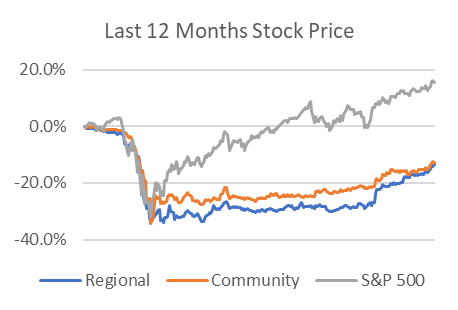 Alabama's economy continues to hold up well through December despite reduced level of stimulus support. As indicated by improved recent bank stock pricing the vaccine rollout, new stimulus programs and nominal rate increases are having a positive impact on bank valuations.  However, these improved valuations have not yet been reflected in deal multiples. Please click on the link for a two-minute read covering the latest valuation, deal pricing, economic and industry trends. 
Click here for the newsletter in PDF.
Please email Mike Murphey with any questions/comments.
For more information on Porter White's community bank practice, please click here.