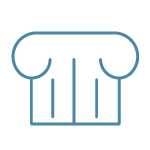 Rediker Discusses M&A Activity
Due to recent political changes at the national level, we have seen an emerging perception that federal banking regulations may be dismantled in the near future. With that in mind, analysts and investment bankers are watching closely to see if the perception will drive deal activity in the community banking industry.
Michael Seale recently explored this topic in a Birmingham Business Journal article entitled, "M&A Activity Continues for Alabama Banks." In the piece, Seale asked Porter White & Company's (PWCo) Michael Rediker for his insights.
"Perception is often reality, and this is the case here with community banks now," said Rediker. "Buyers and sellers have said the climate is not right for the last few years, and now, just the perception that regulations are loosening has caused a groundswell among the banking community."
PWCo's community bank practice keeps a close eye on M&A activity and deploys real expertise when working alongside financial institutions. Learn more about this practice area and reach out.